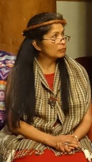 Michelle "Shelly" Vendiola is our featured presenter for the opening day of camp. Tuesday, June 21

Michelle "Shelly" Vendiola - (Swinomish/Visayan) Ms. Vendiola is of mixed heritage both Swinomish and Filipina (an Indipina), she is a certified mediator, peacemaker, educator and community activist. She currently serves as full-time faculty for the Northwest Indian College Native Studies Leadership Program. Shelly is the co-founder of the Community Alliance and Peacemaking Project and has contracted with the Swinomish tribe and the Community-based Climate Education & Awareness Group on the Swinomish Climate Change Initiative. She formerly served as the Campaign Director and mediator for the Indigenous Environmental Network and continues to work in collaboration advocating environmental justice issues for tribes in the Pacific Northwest region. Ms. Vendiola previously served as an Executive Director for the Lummi CEDAR Project, a native non-profit dedicated to youth leadership and healthy lifestyles where she provides technical assistance, curriculum development and training.

Shelly received mediation training through the Indian Dispute Resolution Services and the San Francisco Community Boards Program. She continues to lead workshops in alliance building, organizational development, leadership, peacemaking and dispute resolution throughout the country. Ms. Vendiola holds a Master Degree in Adult & Higher Education and practices popular education methodology within all aspects of her work.
Save your spot at camp by registering today - Click HERE. 
---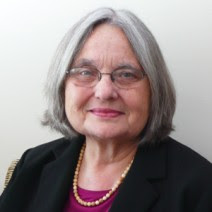 Mary Lou Finley is one of our featured presenters for Thursday, June 23


Mary Lou Finley recently retired as professor emeritus from Antioch University Seattle having taught Sociology and public health and has a range of interests, including social movements and nonviolence studies; social change; poverty and homelessness; race, class, and gender studies; the sociology of health and illness; globalization and development in the global South; health issues in developing countries, and the history and spiritual traditions of India.
She has been active in many social movements including environmental, women's, labor, civil rights and racial justice. She is a coauthor Doing Democracy: the MAP Model for Organizing Social Movements, and in 2016 published The Chicago Freedom Movement: Martin Luther King Jr. and Civil Rights Activism in the North (Civil Rights and Struggle) She has published work on the civil rights movement, access to health care and issues in higher education. Her professional experience includes work with community organizing and social-service organizations, particularly organizations serving the needs of homeless women. Her New Book is The Chicago Freedom Movement: Martin Luther King Jr. and Civil Rights Activism in the North (Civil Rights and Struggle). 
Backbone Campaign is very proud to have Mary Lou as an interim board member. 
Save your spot at camp by registering today - Click HERE.
---
Karen Coulter is one of our featured presenters for Thursday, June 23

Karen has been involved in Earth First! since 1984 and is the current director of the Blue Mountains Biodiversity Project, a grassroots organizations which monitors Federal agencies policy's of logging and toxic herbicide-spraying on public lands in Eastern Oregon. She has been an activist on environmental, anti-nuclear and social justice issues since 1980, working for groups such as the American Friends Service Committee against the MX missile.

She was present at the first EF! Organizers Conference/Winter Rendezvous, was part of several of EF! historical campaigns such as Redwood Summer and Cove/Mallard and has been arrested at least 13 times for civil disobedience. In 1993 she was given the William O. Douglas award for Courage in Activism by Oregon Natural Resources Council. Coulter is also a current board member of the League of Wilderness Defenders and Alliance for Sustainable Jobs and the Environment, and was a former board member of the Fund for Wild Nature. She has a B.A. in English and Psychology from Reed College.

Karen Coulter is the author of the book The Rule of Property, co-author of Branded With Desire and a contributor to the Earth First! Journal. She is currently working on a new book exploring the role of property in the rise of corporate power called Branded With Desire: Warrior Poetry for Earth First! Round River Rendezous 1980-Present, By Dennis Fritzinger and Karen Coulter "a poetic journal from 30 years of EF! Rendezvous and Actions!" (available through the Earth First! Journal)
Watch this great video about the work she does. https://www.youtube.com/watch?v=6dDZ2_ZnrVA

Save your spot at camp by registering today - Click HERE.
---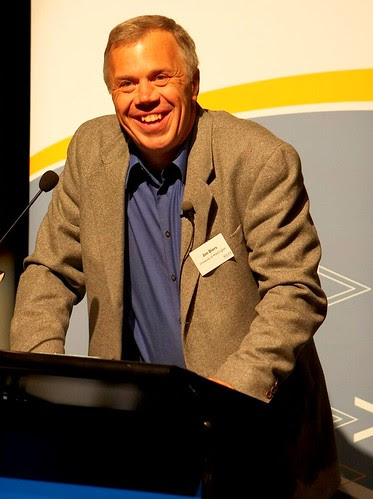 Jim Diers is all about building community. 

Jim Diers has a passion for getting people engaged with their communities and in the decisions that affect their lives. Since moving to Seattle in 1976, he put that passion to work for a direct-action neighborhood association, a community development corporation, a community foundation, and the nation's largest health care cooperative. He was appointed the first director of Seattle's Department of Neighborhoods in 1988 where he served under three mayors over the next 14 years. 

Currently, Jim teaches courses in community organizing and development at the University of Washington and serves on the faculty of the Asset-Based Community Development Institute. He travels internationally to deliver speeches, present workshops, and provide technical assistance to community associations, non-profit organizations, and government. Jim received a BA and an honorary doctorate from Grinnell College. His work in the Department of Neighborhoods was recognized with an Innovations Award from the Kennedy School of Government, a Full Inclusion Award from the American Association on Developmental Disabilities, and the Public Employee of the Year Award from the Municipal League of King County. Jim's book, Neighbor Power: Building Community the Seattle Way, is available in both English and Chinese editions 
Save your spot at camp by registering today - Click HERE.
---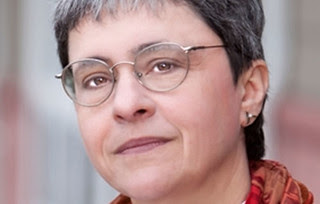 Sarah van Gelder, Editor at Large at Yes! Magazine - Saturday, June 25

Sarah van Gelder is co-founder and editor at large of YES! She is currently writing a book based off of her Edge of Change Road Trip. On the trip, she visited communities making grassroots change in order to find where real hope lies now. 

Sarah writes articles and conducts interviews for YES! Magazine, and speaks on leading-edge innovations that show that another world is not only possible, it is being created. Topics include the new economy, climate solutions, alternatives to prisons, food, water, peacemaking, health care, happiness, and more. 
As part of her community involvement, Sarah co-founded Suquamish Olalla Neighbors, which builds bridges between Native and non-Native residents of the Port Madison Reservation. She co-led a statewide effort to return the home of Chief Seattle to the Suquamish Tribe and is a member of the board of directors of the tribally-chartered Suquamish Foundation. Sarah has traveled in Latin America, India, China, and Central America. She was a founding board member of Winslow Cohousing, and previously was a television and radio producer, a community organizer, founder of a cooperative of food co-ops that linked organic farmers to urban markets. She has two young adult children.
Save your spot at camp by registering today - Click HERE.
---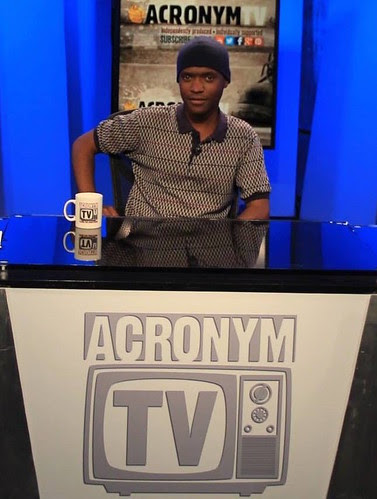 Daniel Lee is our Allied Trainer from Move to Amend 

Daniel Lee has been a member of the Move to Amend National Leadership Team since March of 2012. An active member of Occupy Los Angeles and InterOccupy Daniel has participated in Occupy encampments across the country as well as done community organizing locally in Los Angeles.

He has also served locally on the Culver City Martin Luther King jr. Celebration Committee for the last 3 years and has been a volunteer with El Rincon Elementary, also in Culver City, for the last 7 years. Daniel is a veteran of the United States Air Force and Air National Guard, a former student at the University of Southern California, and California State University Los Angeles and current MSW candidate at UCLA.